Livescore Widget
Real-time Football Widget for your website.
The Livescore SoccersAPI widget offers a wide range of customization features that allow you to tailor its appearance and functionality to meet your specific needs. Here are the key customization options available:
Basic Customization: Choose the language, theme, and match display options, and decide whether to display logos and the header toolbar.
Basic Customization
The following customization options are available to all users:
Language: Choose the language in which the widget is displayed.
Featured Leagues: Select the leagues you want to feature in the widget.
Theme: Opt for either a light or dark theme to match your website's style.
Match Display: Decide whether matches open in a modal or a new browser window.
Display Logos: Toggle the display of team and league logos.
Brand Name: Add your text brand name to be displayed as a logo.
Header Toolbar: Customize the header toolbar with your logo and options. You can choose to hide it if necessary.
Toolbar Style: Choose between a sticky or static toolbar.
Text Styling: Customize text size, font weight, and other text-related options.
Color Customization: Personalize colors separately for light and dark modes.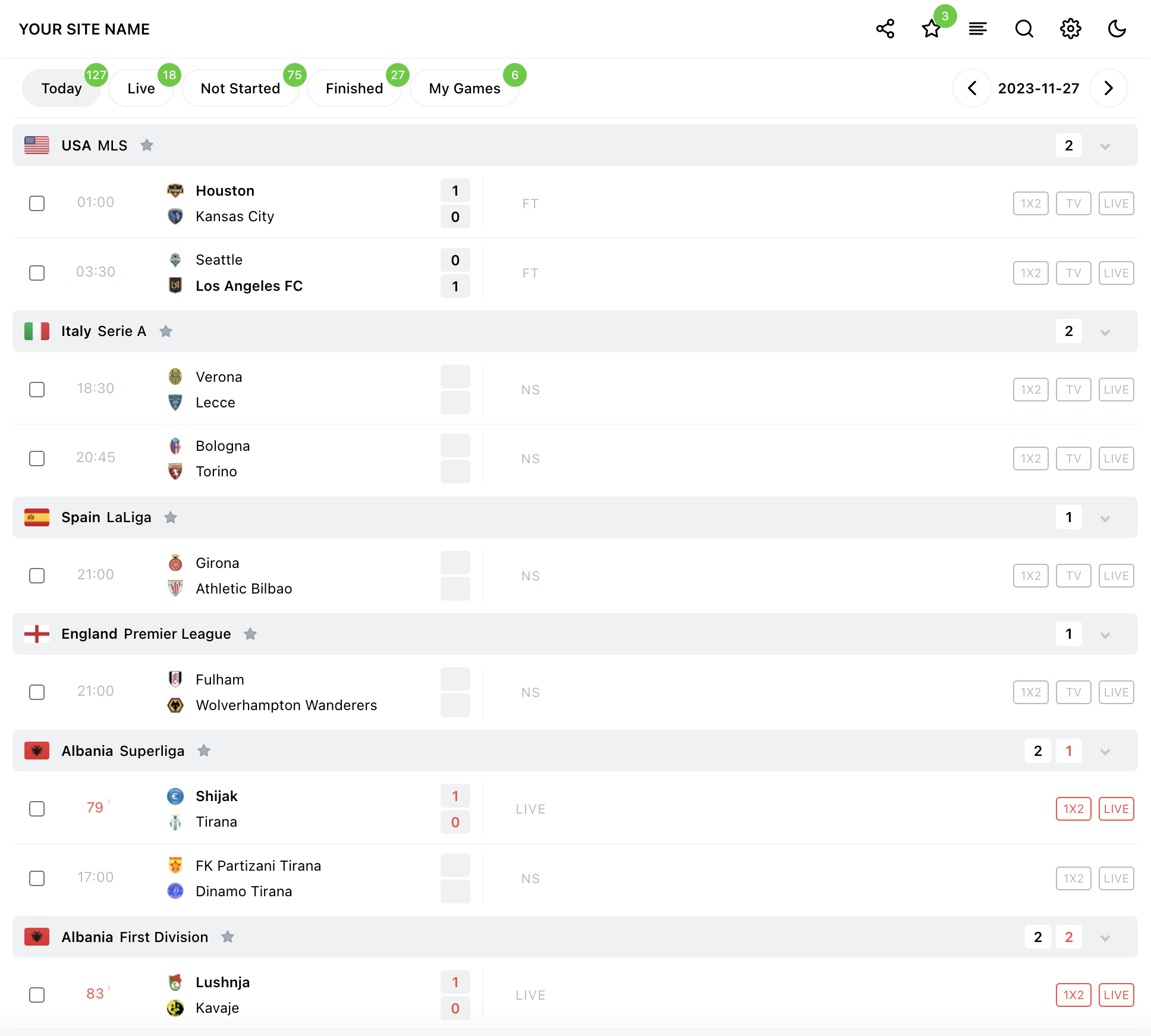 Livescore Widget PRO
Your very own Livescore
The Livescore SoccersAPI widget is free to use for all users. Nevertheless PRO users can access additional customization features to further personalize the widget.
For PRO users, the following additional features are available:
Ad-Free: Remove the SoccersAPI links and banners adding yours instead.
No credits: Remove SoccersAPI credits and footer link.
Logo Image: Add your logo image separately for both light and dark modes.
Logo Size: Customize the size of your logo.
Leagues Navigation Sidebar: Display a navigation sidebar for leagues.
Affiliate Links: Add your default affiliate link to direct traffic from live buttons, and include up to 23 bookmakers' affiliate links.
Bookmaker Links: Add up to 23 bookmakers' affiliate links.
Premium Support: Get priority email support.
Custom Features: Request custom features.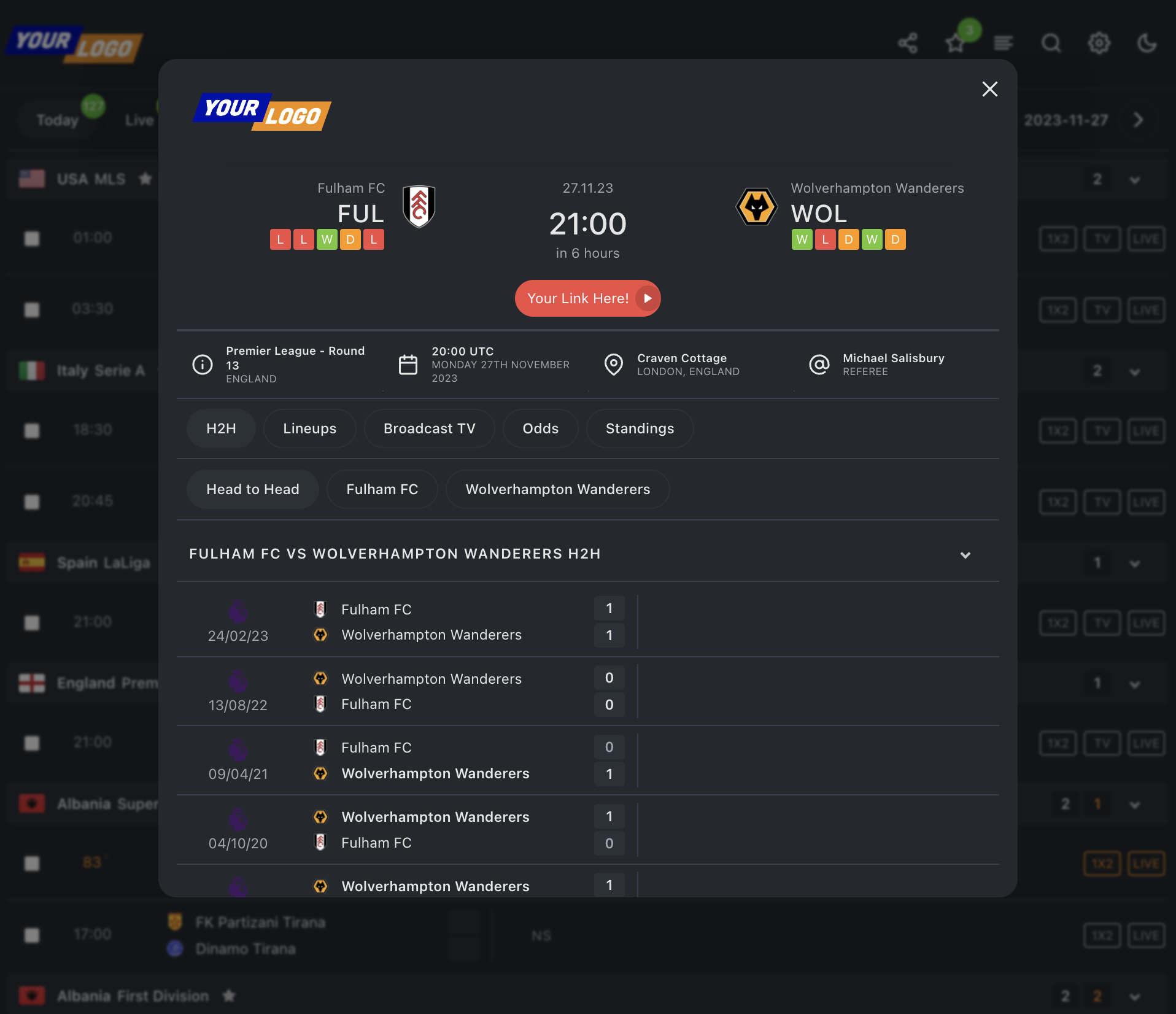 Get your Livescore Widget
Get Real-time Livescore Widget for your website. It's free and fast to implement.
Want to get your widget fast?
You can get your widget for free and fast, with default customization.
Get widget
Want to customize your widget?
Create your account and get your widget with advanced customization.
Create an account